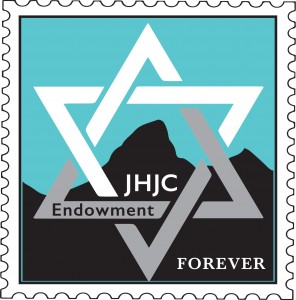 In honor of the Jackson Hole Jewish Community's Twentieth Anniversary in 2016 we established a general endowment fund to enhance the long term future of the JHJC. The JHJC has served the Jews of Jackson Hole for one generation; this general endowment fund will ensure our vibrant presence in Jackson Hole for future generations.
A robust endowent will generate enough income to make a real difference in our ability to sustain the JHJC center, programming and leadership, and will position the JHJC to expand when we are ready.
Since 1996, thousands have been educated, have worshipped, and have attended our cultural programs – indoors and out! Our Spirit of the Mountains Day Camp has served hundreds of campers, and we are gratified that some of our campers have returned as counselors. We are especially proud that more than 30 of our young women and men have become b'nai mitzvot.
We appreciate all that you do for us. Your membership dues and your yearly gifts are vital in supporting the JHJC as a vibrant hub for Jewish life in Jackson Hole. The General Endowment Fund gives us all the opportunity to go one step further by creating a lasting legacy of support and security for the JHJC. We would be pleased and grateful to have your support for the endowment at the level of your choice.
The Twentieth Anniversary Endowment Campaign Committee
— Devra Davis
— Judd Grossman
— Richard Morgenstern
— Rose Novak
— Barbara Sedlin
The JHJC Investment Advisory Committiee
— Mitch Dann (Sapient Capital Management, LLC)
— Ari Goldstein (Corax, LLC)
— Ellen Safir (New Century Advisors)