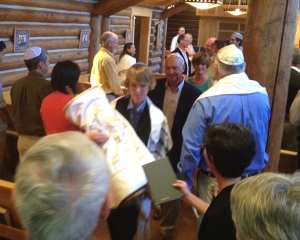 JHJCC has trained more than a dozen local b'nei mitzvot in recent years and we take special pride in their inspiring performance and leadership skills. Through our strong Bet Sefer program, we're able to prepare our young students for a thorough, meaningful and fun experience.
Contact us about our B'nei Mitzvot policy and training programs that will help your young one get started on his or her journey to becoming a Jewish adult in Jackson Hole.
If you're a visitor or a part-time resident, it is our pleasure to help with destination celebrations.