JHJCC serves the Jackson Hole community through our support of other local nonprofits, bringing speakers and events to the schools and Mitzvah Day projects.
Cultural Events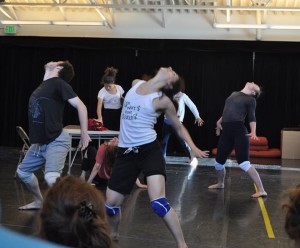 We love to put on vibrant cultural events and collaborations with other local nonprofits. Some of our past events have included sponsoring a concert and music masterclass at the high school with The Klezmatics, public talks and book signings with author Anita Diamant and Israel peace negotiator Gershon Baskin, annual Yom HaShoah observance concerts and performances, an open rehearsal and talkback with contemporary dance groups Gallim Dance, Bill T Jones/Arne Zane Dance Co., annual AIPAC Meetings with Wyoming state elected officials and a Marc Chagall local art exhibit and reception at Heather James Fine Art. We have collaborated with Dancers' Workshop, InterConnections 21, the Teton County School District, St. John' s Episcopal Church, Off Square Theatre Company, JH Weekly newspaper, the Jackson Hole Community School, the Cultural Council of Jackson Hole, the Teton County Library, Center for the Arts and the Russian Club of Jackson Hole.
Tzedakah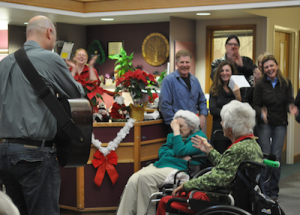 JHJCC provides help to those in need through tzedakah programs like our Annual High Holidays Food Drive benefiting the Jackson Food Cupboard; Mitzvah Day on Christmas Day that provides holiday food for organizations like the Good Samaritan Mission and St. John's Hospital and the Adopt-a-Highway program. We organize home and hospital visits for JHJC members in need and minyans by request.
Interfaith Outreach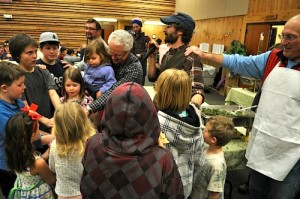 The JHJCC pairs up with local churches and church leaders through interfaith meetings and programs. We sponsor an annual Fellowship Dinner at the Presbyterian Church of Jackson Hole. Our cooks and volunteers team up to put on a tasty fellowship dinner for anyone in need. We participate in Jackson Hole's Interfaith Leaders group which holds regular meetings and discussions.
Contact us if you'd like to participate in our outreach programs.