Jewish Community Wraps Up Chanukah… – 12/9/10 – JH News and Guide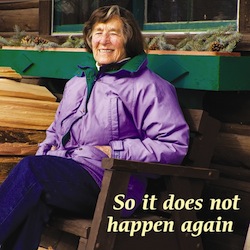 So It Does Not Happen Again – Interview with JH local Inger Koedt who was part of the Danish Resistance and hid Jews in Nazi-occupied Denmark. The  JHJC honored her in Feb. 2010.  2/10/10 – JH Weekly
Heeb 100 Portrait Exhibition Opening … – 3/6/09 – Heeb Magazine
10 Jews You Should Know… – 3/4/09 – JH Weekly.
A Conversation About Jewish Wilderness Spirituality with Rabbi Mike Comins… – 4/4/07 – Planet Jackson Hole
News: Jewish Cemetery Consecrated — Jackson Hole now has a portion of the local public cemetery consecrated for Jewish burials. This Planet Jackson Hole article describes the event.
Jews, Christians remember the Holocaust — Planet Jackson Hole May 5, 2004
Keeping Faith's Flame Alight — Jackson Hole News & Guide, April 27, 2005
Days of Remembrance — Governor Freudenthal declared May 1-8 "Days of Remembrance of the Victims of the Holocaust." Read the Proclamation and the News Article about it. Also read Mayor Barron's Proclamation about Holocaust Remembrance Week.
Chanukah in the News (large pdf file)
A December 2005 Planet Jackson Hole article on Judaism in Jackson Hole explores the history of the Jackson Hole Jewish Community and Jewish life in the Valley. Download it in PDF here.
Sukkot silliness: Lulav Shake