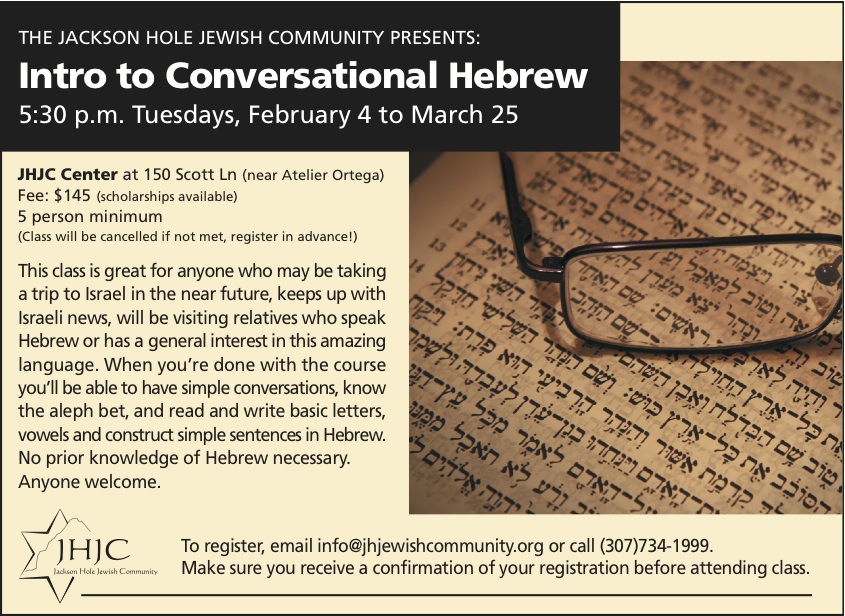 Jackson Hole, WYO – Are you interested in learning one of the most beautiful languages in the world? Or do you just need a few basics before a trip to Israel?
Beginning February 4, Daniel Haber will be back at the JHJCC leading another round of Intro to Conversation Hebrew classes.
During the course students will learn:
· To communicate basic needs in Hebrew
· To hold basic friendly conversation in Hebrew
· To identify household and commonplace objects and count in Hebrew
· To read Hebrew language with vowels
This course is open to anyone in the Jackson Hole community, any religion.
Intro to Conversational Hebrew (Feb 4 – Mar 25, 2014) at the JHJC Center, 150 Scott Lane. $150 with scholarships available. Students must register. To register or inquire about scholarships please email: info@jhjewishcommunity.org or call 307-734-1999.