When:
April 24, 2018 @ 6:00 pm – 7:00 pm
2018-04-24T18:00:00-06:00
2018-04-24T19:00:00-06:00
Cost:
We'll give YOU a gift for hosting
RSVP BY MONDAY, APRIL 24 FOR A SPECIAL 
GIFT FOR HOSTS! 
If you are taking us up on the Shabbat Dinner Challenge and hosting, let us know by April 24, and the JHJC will give you a beautiful Shabbat basket complete with a freshly-baked challah by Wild Flour Bakery, a bottle of Manischewitz and Shabbat candles for your dinner. Email
 HERE
  to reserve your basket.
Friday, April 27 
Host a Shabbat dinner in your home and get a Free Shabbat Goodie Basket!
Join friends and members of the JHJC in hosting a Shabbat dinner in your home on Friday, April 27. Invite friends, family or perhaps someone new to the JHJC.
We would really like to connect JHJC Members with new friends. 
If you would like for us to connect you to a Shabbat dinner or to members to come to your dinner, please email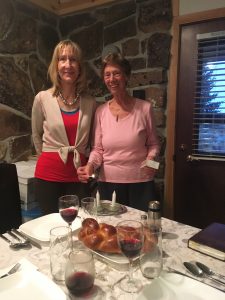 us 
HERE
 and we'll help connect everyone together.
Don't forget to document your Shabbat dinner! 
Snap a photo just before or at candle lighting and we'll 
put it in the newsletter. 
LET'S SEE HOW MANY DINNERS WE CAN HOST!